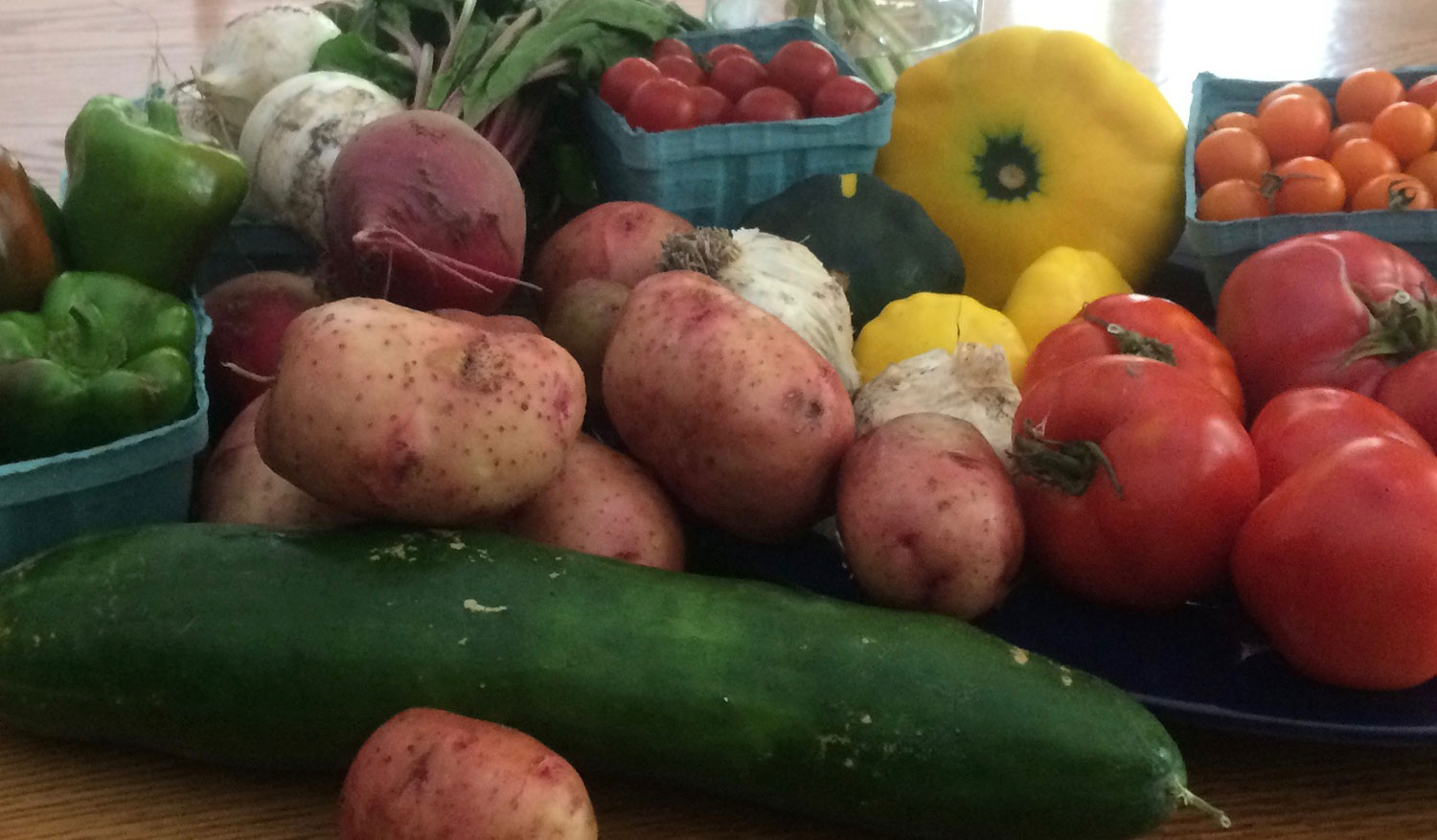 Community Supported Agriculture
Community Supported Agriculture (CSA) is a direct connection between food consumers and the farmer who grows their food. Members purchase a share from the farm in exchange for weekly or bi-weekly boxes of produce. In this relationship of mutual commitment the farm feeds the people; the people support the farm and share the farm's inherent risks and potential bounty. From this you receive the freshest possible vegetables on a weekly basis and rediscover the pleasures eating seasonally.
The farm grows over 30 different kinds of vegetables and annual fruits, plus a variety of herbs and fresh cut flowers. The contents of your box will change and grow in both quantity and diversity as the bounty of the growing season progresses. There will be plenty of the familiar standards supplemented with some less common vegetables for you to try. Each week will include a newsletter with happenings from the farm and a recipe to help with meal planning.
By joining a CSA you know where your food comes from and how it was grown. You are supporting a local farm, reducing food miles and your carbon footprint, getting the freshest food possible, and expanding your culinary knowledge. Finally, there are the health benefits of eating fresh food, which not only affect your own well being, but that of all your family and friends with whom you share your table.
Share Options
Contact us today for prorated pricing!
Standard Share: $700*
20 weekly 3/4 bushel boxes
Mid-June through October
* Includes "Flower Share"
Small Share: $500
20 weekly 1/2 bushel boxes
Mid-June through October
Flower Share: $50
7 bouquets to enrich your table throughout the growing season. Note that the Flower share is automatically included in the Weekly Standard Share.
Worker Share:
Work 4 hours per week for your box. Contact us for more details.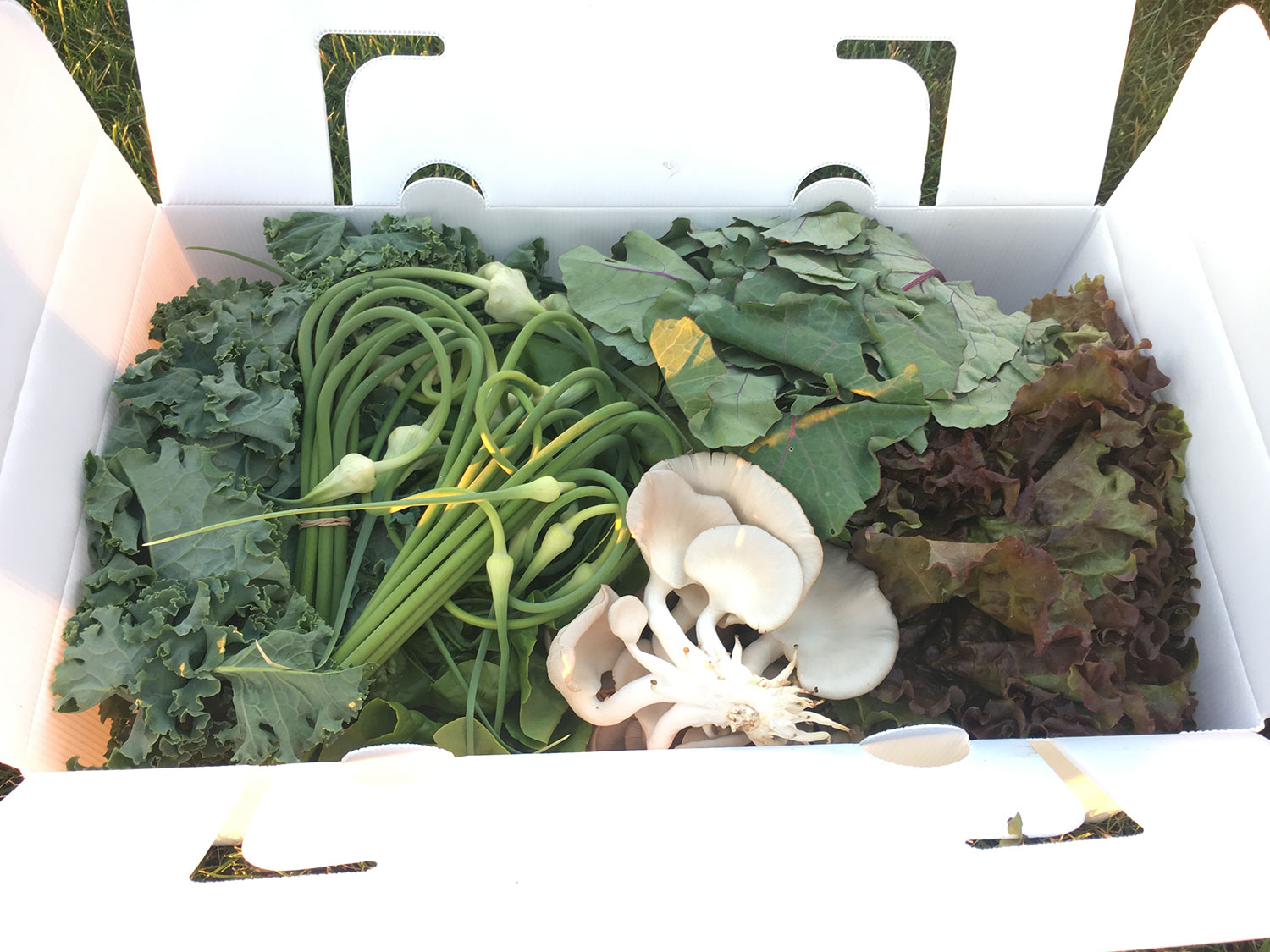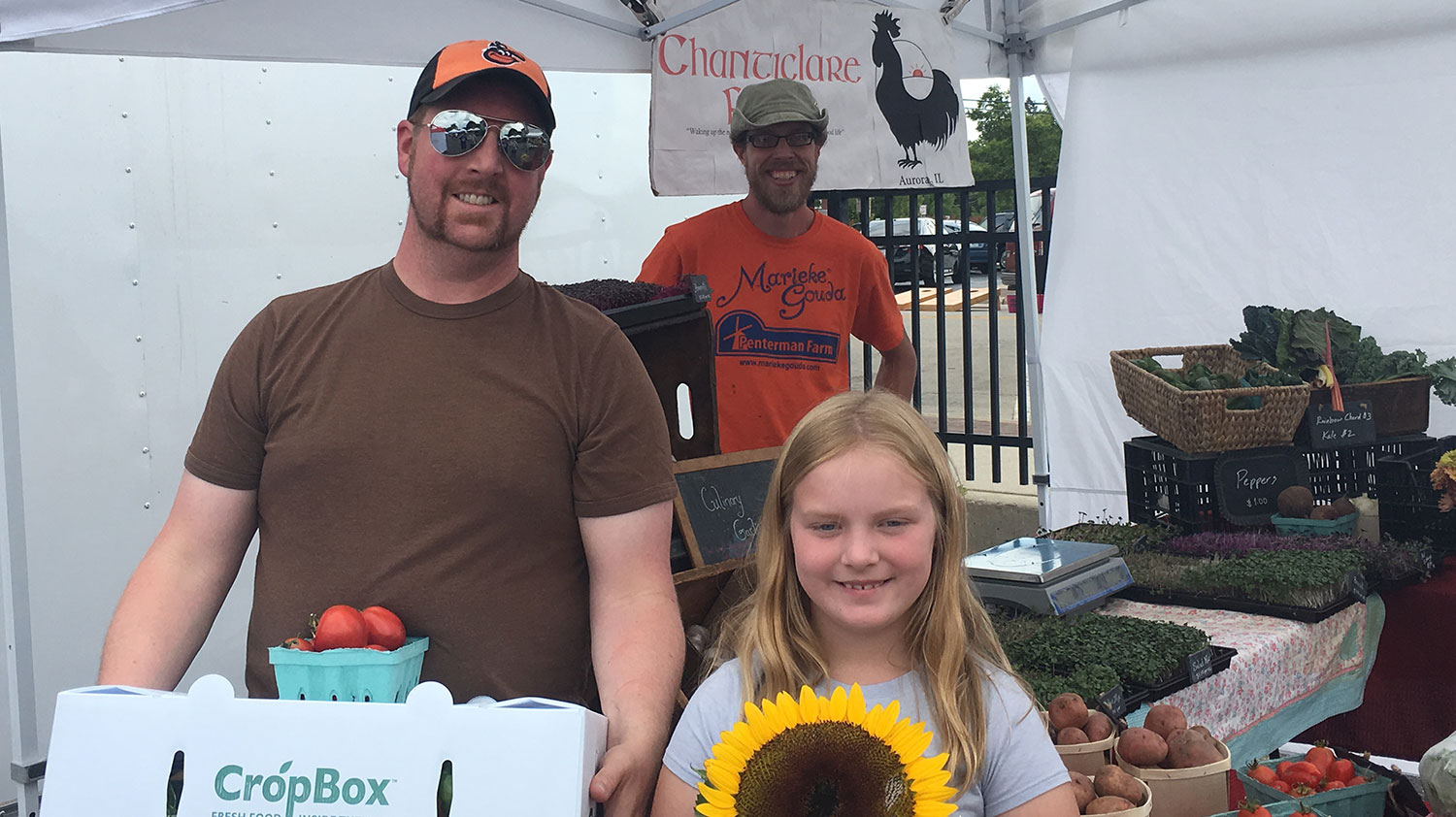 Pick-up Sites & Times
The Farm:
1299 Mitchell Rd., Aurora, IL
Friday (8am - 12pm)
Our Home:
1024 S. East Ave, Oak Park, IL
Friday (3 - 9pm)
Naperville:
1715 Ironwood Dr., Naperville, IL
Friday (2 - 7pm)
Kankakee Farmers Market:
Saturday (8am - 12pm)
Oswego Farmers Market:
Sunday (9am - 1pm)
*Additional pick-up sites may be considered based on shareholders' commitment to the location.