Know your farmer, know your food
"I do not propose to write an ode to dejection, but to brag as lustily as chanticleer in the morning, standing on his roost, if only to wake my neighbors up" - Henry David Thoreau, Walden
"An economy genuinely local and neighborly offers to localities a measure of security that they cannot derive from a national or a global economy" - Wendell Berry
Sharing the harvest and creating a community of mutual support
It is not the farmer that grows the plant, but the sun and living soil
2022 CSA Sign Up Now Open!
Join us for our 2022 growing season. We are excited to share all the details with you.
Sign Up for our CSA 2022 Season
---
Home Delivery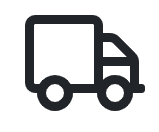 Home Delivery to Oak Park & Surrounding Communities
Join our CSA and you can have everything delivered to your home if you live in the Oak Park area.